4 Simple Ways to Reduce the Number of Dangerous Toxic Chemicals for Your Family
It's easy to forget that many products are made with harsh chemicals that can be harmful to your health.
How can these toxic chemicals harm you?
Your skin absorbs the chemicals you come into contact with - even from the air around you.

Your lungs absorb more chemicals from the air you breathe.

Your digestive system absorbs chemicals from your food.


Many health experts assert that these chemicals may be responsible for many of the ailments that are so prevalent today,

such as autoimmune diseases, respiratory issues, ADHD, autism, cancer, and many more.

Fortunately, there are natural ways to reduce the number of harmful chemicals in your life.
Read more...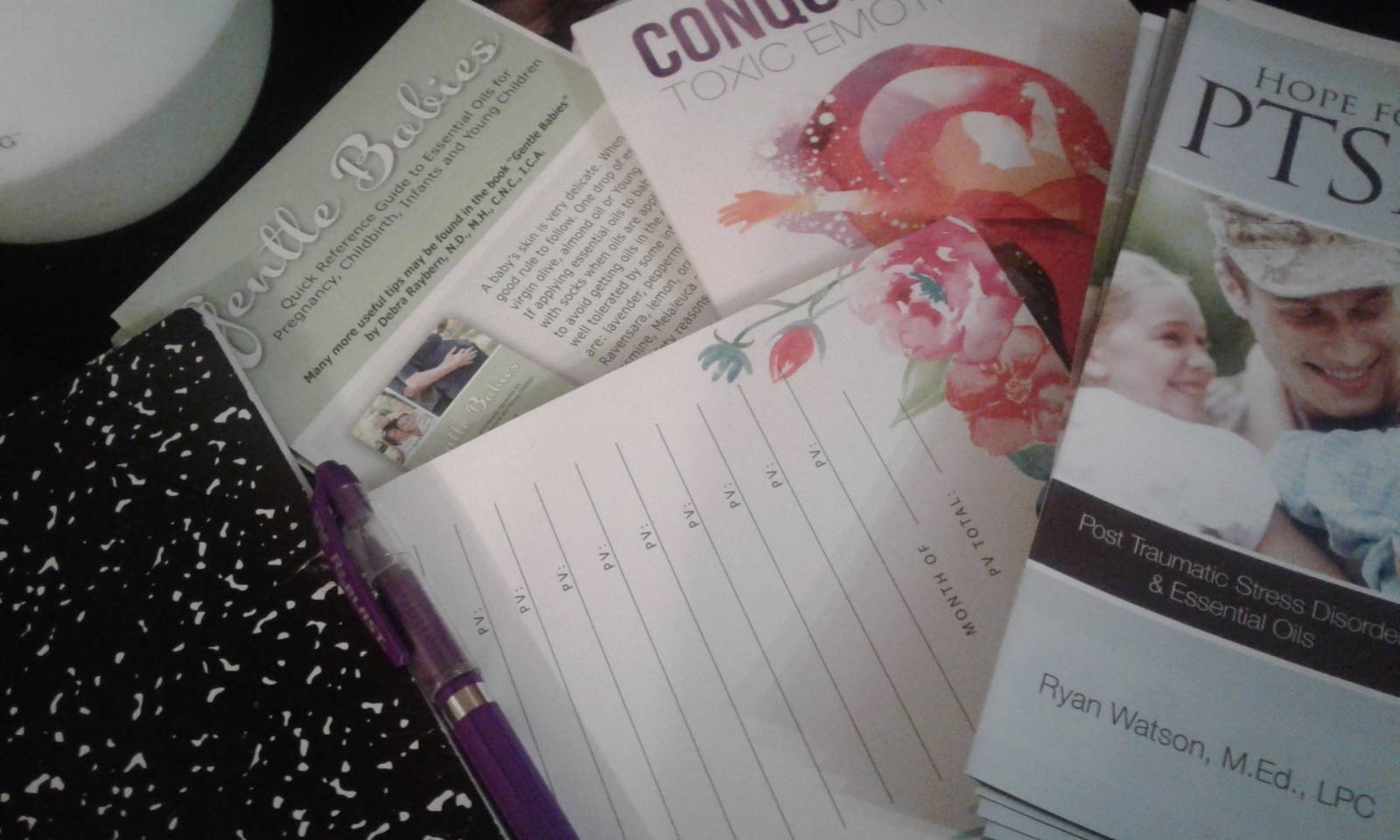 Do you like to research, analyze, ask millions of questions, and then ask some more?
Me, too! It can be frustrating and fascinating as well, kind of like putting together a 1000 piece puzzle!
My 14-year-old son is better with the puzzles. He has the patience, the stick-to-it-ive-ness, and good eye for detail that it takes. When I first met him at the orphanage all those years ago the little guy was coming down that great big staircase in front of me, holding a book and a puzzle with a great big smile😃. I guess some things you are born with!
If you want to dig deep into the topic of essential oils I have a few recommendations.
One, you can search out and dig into research that has already been done and published in scientific journals. Many are available online on PubMed.
Two, Google "(area of interest) and essential oils" and find a variety of information. In internet searches, usually, the more reputable sources are nearer the top of your results, as well as the most relevant. Often other serious researchers have combed through loads of studies and other evidence already to arrive at a well-reasoned summation on a given topic. As a lay researcher you want to look to see if these type of resources have included their own sources, and maybe even check some of them
Three. Don't dismiss personal testimonials. While some individual accounts could be exaggerated or wholly inaccurate, as a body of evidence, personal testimonials on the whole combine with scientific studies to form a more complete picture.
Four. Learn about the terminology and how it is used. Trade and industry publications are a good place to start gathering terms, as well as talking to people who are using essential oils themselves. They can even spark some good research questions for you! Look up term definitions, but also learn how they are regularly and commonly used in the industry and note any differences. Reputable trade publications can even give you some good leads for further study.
Five. Product distributors, company ads and marketing material may seem like a no brainer, but a reputable company should be one that is transparent and stands behind their products. When researching essential oils make sure you are not comparing apples to oranges rather than apples to apples. Check out different companies. Look at their web pages and reviews. Find out if there is a difference that makes a valuable or significant difference to the products and to you.
Six. Your own experience! Granted you may not be able to test each and every question thoroughly by experience, but some personal experience and reflection can give valuable feedback and help to validate or invalidate a claim or theory or the integrity of a study, article, etc.
Always, always, always keep safety in mind when using essential oils. They can be very potent and there can be variation from oil to oil and from company to company. Similarly, if you were eating a new hot sauce with your food you would need to carefully discern how much to use depending on how strong that particular brand was going to be when you ate it! 👩🏻‍🚒🔥🌋
Sometimes there is not enough evidence either way to answer a specific question with absolute certainty. Fortunately, we do not have to check our brain or our faith at the door. I've been told since childhood that asking questions is the way to learn.
Happy Oiling!
~Dawn
---
Disclaimer: Please remember that anything discussed herein does not constitute professional licensed legal or medical advice and is not a substitute for appropriate legal or medical advice suited to your individual situation or for your own due diligence.
Keep Learning - Keep Growing - Keep Loving!