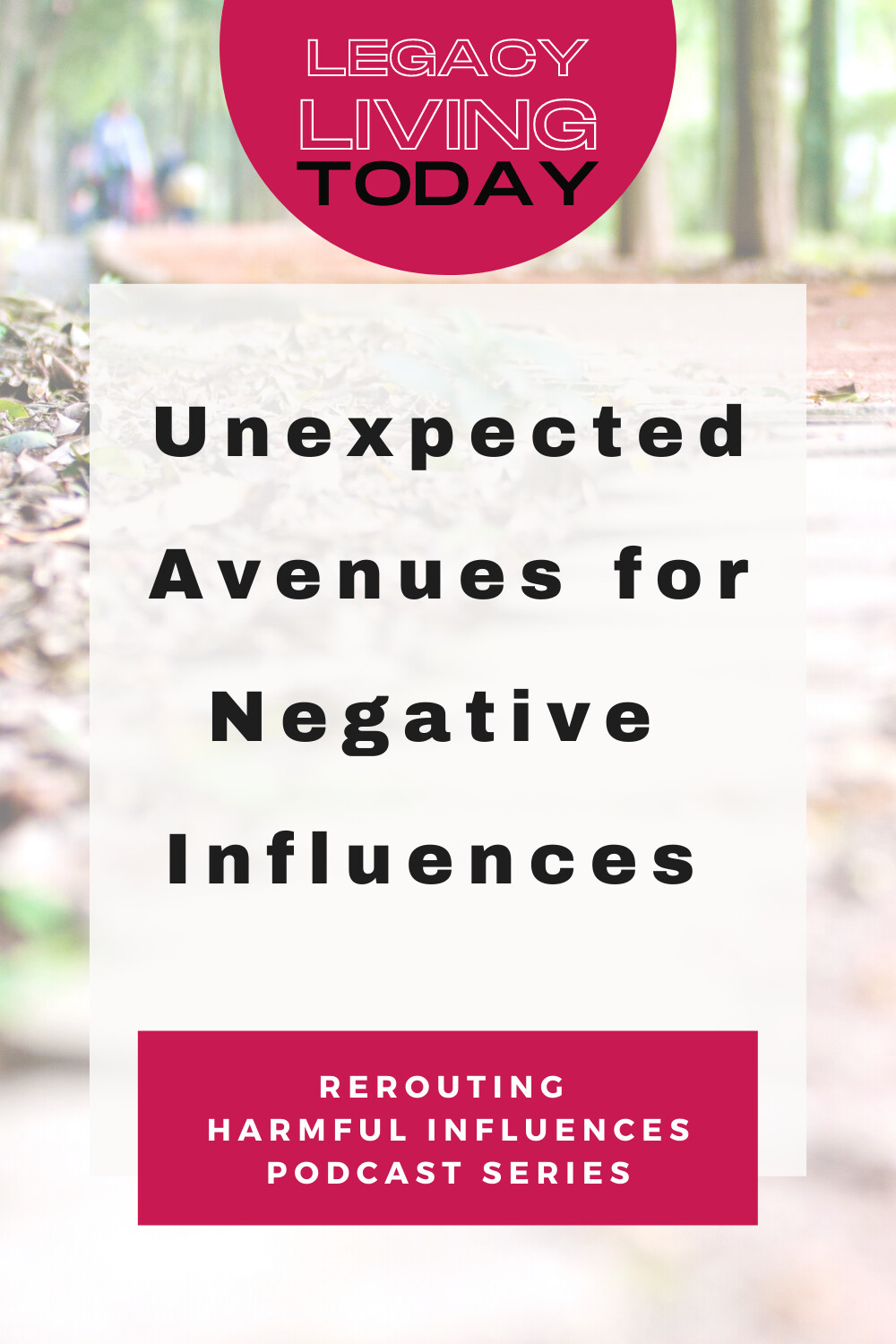 In this episode our focus is
Unexpected Avenues to Negative Influences
in our lives.
Some avenues are pretty obvious if we stop to think about them, right. But what about those that catch us by surprise? The unexpected avenues by which we become exposed to negative influences leading us off of our path of purpose?
Have you recognized any surprising avenues in your life?
Read more...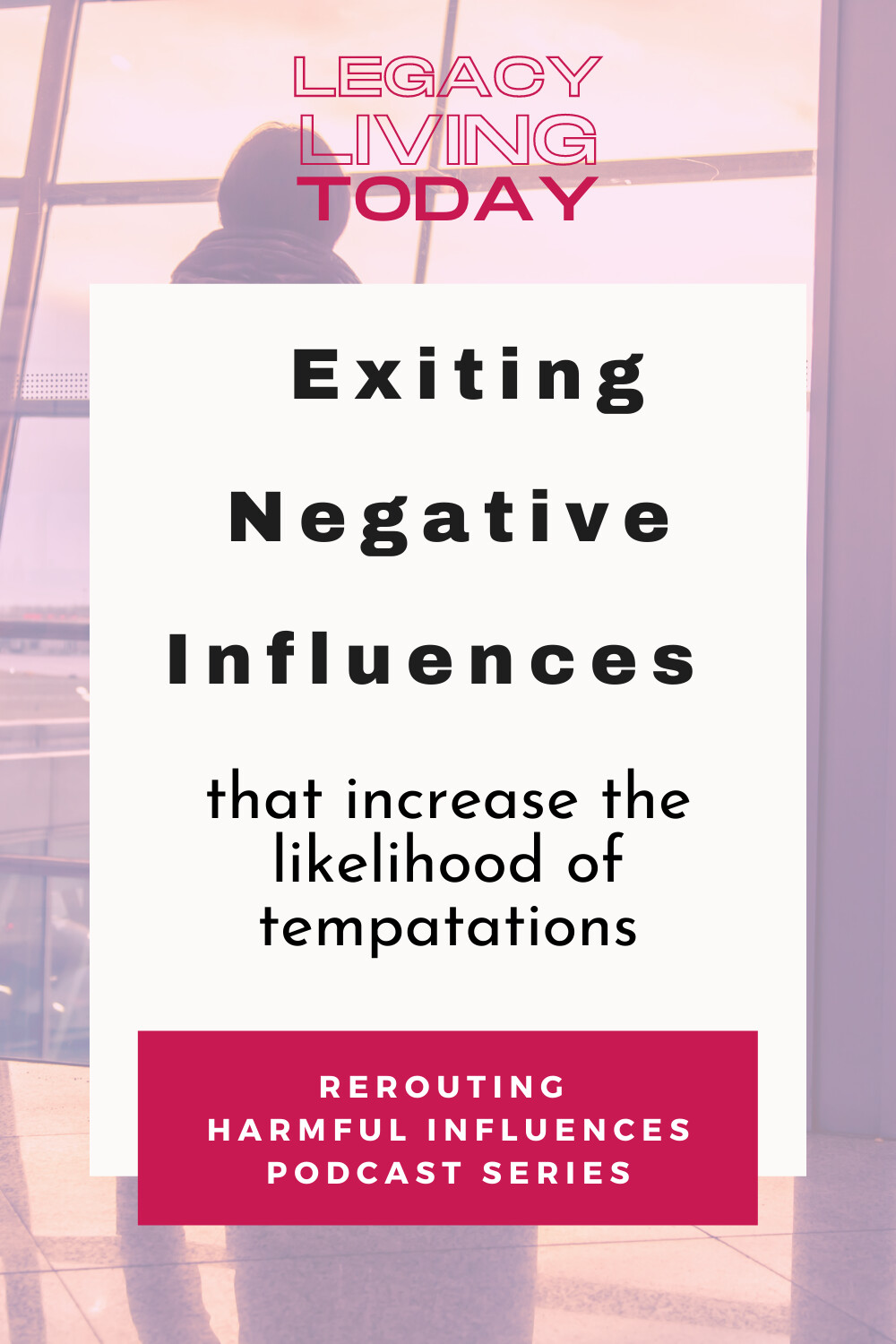 Welcome to the
rerouting harmful influences series
on
Legacy Living TODAY with Dawn Baggett
, that's me.
In this episode our focus is
identifying and exiting existing negative influences
that may lead to temptations, to getting derailed from your path, and hindering your progress. As mamas we're careful to monitor the harmful influences that may impact our young children. As they get older, it becomes harder to do.
We aren't immune from dangerous influences just because we're adults.
---
Read more...