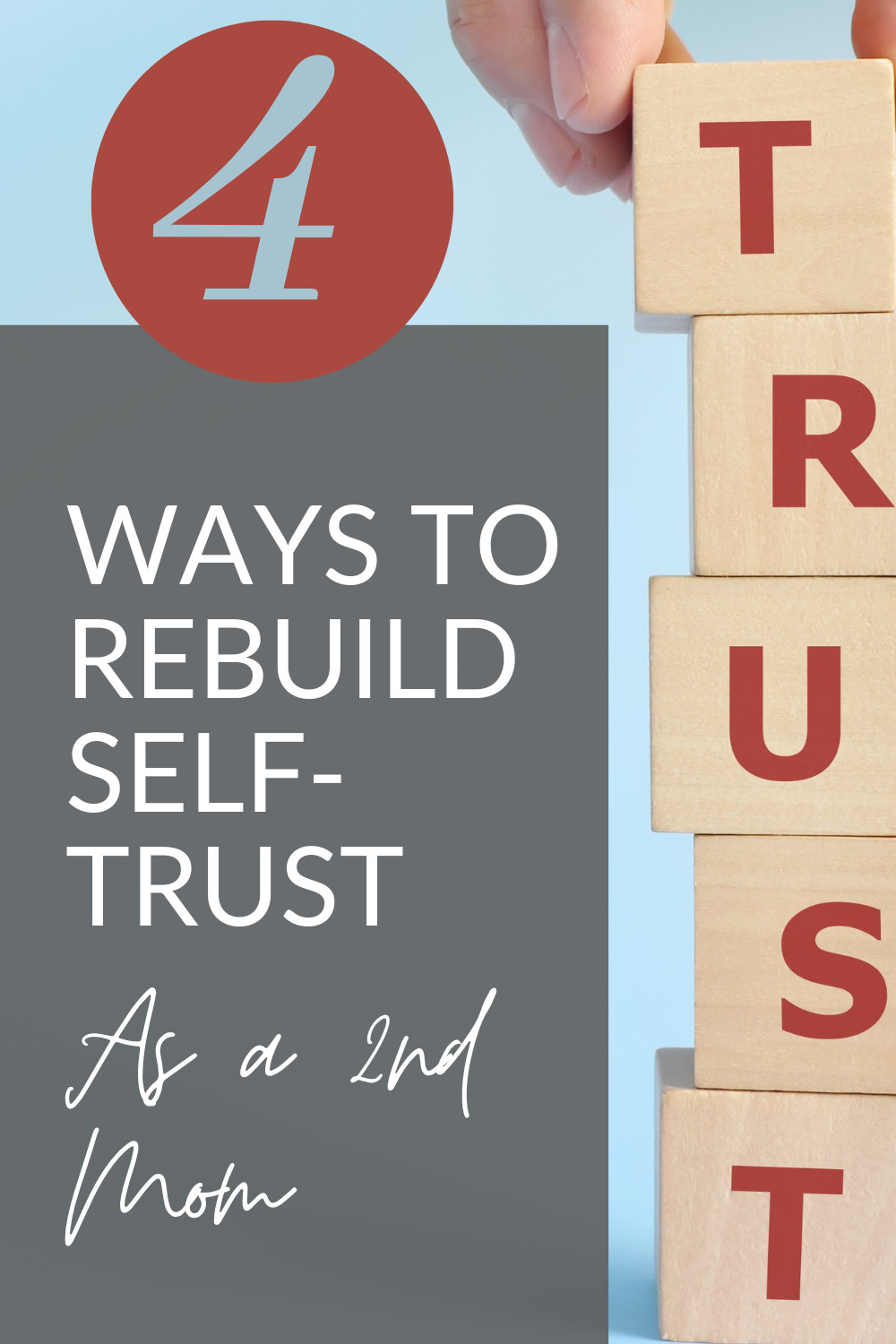 Do you think of yourself as
trustworthy
?
On a scale of 1-10 where do you think you are?
Where on that scale would you say most people would put you back before your child/children came along?
In our complex adoptive and blended families trust can often be lacking from our non-biological children, not because we aren't trustworthy, but due to their own backgrounds. And that can bleed over onto others.
Another thing that can
impact trust or mistrust
from our children can be a
feeling of shame or unworthiness
, which might also be based in things that happened before you came in the scene and had nothing to do with you… there may be
misplaced guilt
or feelings that they
don't deserve to be trusted
or they aren't
deserving of a relationship built on mutuality & trust
.
And while you're doing all you can to help your child, the ongoing or random
episodes of mistrust
from your child and from others…
sowing doubts
…can wear on you and get you to doubt yourself. And
self-doubts can erode self-trust
.
Another thing: If you tend to put the
needs and demands of others
ahead of your own, you might not be keeping your own
commitments to yourself
…or even give yourself permission to make them!
How about we switch that up?
Would you like to hear about four ways you can stand up to self-doubt and start to build self-trust?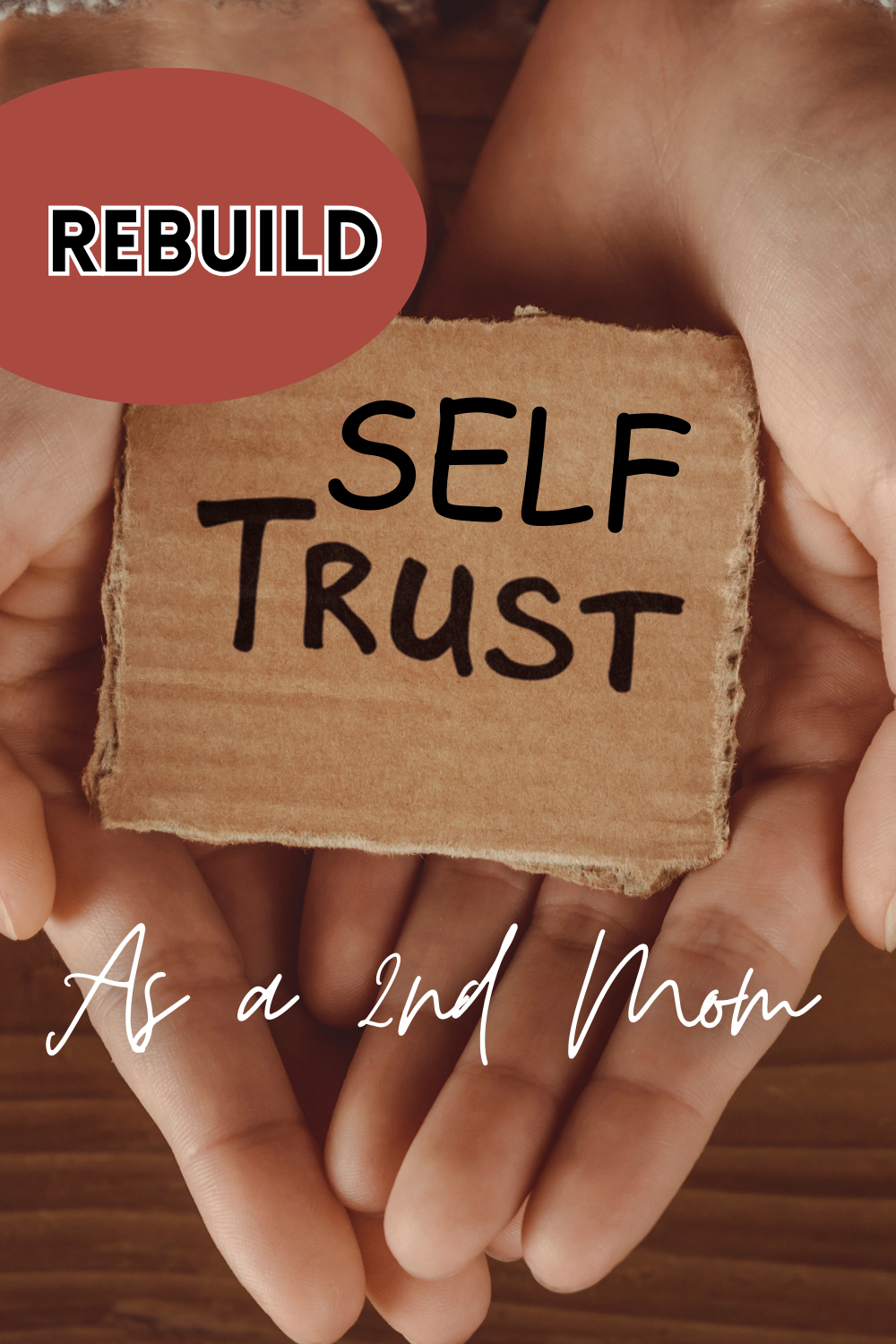 I. Decide to be self-committed:
Rather than over-functioning & worrying about trying to prove yourself trustworthy to your children and others, how about starting with making & keeping commitments to yourself.
What would that change for you? How would that feel different?
Maybe instead of hoping to feel like getting up early tomorrow you commit to yourself that you will get up 15 minutes earlier tomorrow.
See the difference? What examples can you think of right now?
It might mean
communicating your plan
to take a walk after dinner
as a non-negotiable commitment to yourself
when someone asks you to do something else. Rather than getting down on yourself for not getting your exercise in this week and failing yet again in your efforts to get in shape.
Getting clear on our commitments to ourselves…

being committed to all the actions big and small that it takes to carry out those commitments… and

committing our action plans to God

is crucial in building self-trust as a Christian woman who is trustworthy.
Touching on other things we can do to challenge our own self-doubts and build self-trust include:
II. Self-reflection:
What thought patterns are keeping you in doubt and what limiting beliefs are behind them; what do you choose to believe instead?
III. Self-compassion
: Are you often harder on yourself than you would be on anyone else? I challenge you to become aware of your own negative self-talk, especially as it pertains to your closest relationships and roles, even with yourself.
IV. Self-care
…like these other points, self-care is part of self-stewardship. If you find yourself neglecting self-care for more than a few days due to extenuating circumstances I want to lovingly warn you of the danger of this becoming a negative pattern. As we continue to build, reinforce & maintain our own self-trust we can authentically model this to our children. Our example can help them not only trust us but also build their own self-trust.
What do you think? Are you going to make an effort to build your self-trust? What do you plan to start with?
As a post adoption coach, it's my goal to stand in the gap for second moms, moms in nontraditional roles within their adoptive or blended families. If this is you, be sure to join the free Facebook Group for second moms
HERE
.
Keep Learning - Keep Growing - Keep Loving!